Lee's Summit Truck Accident Attorney
Get Help With Your Truck Accident Attorney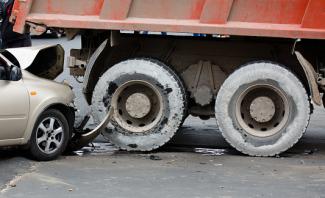 A truck accident can be a scary thing to endure. While truck accidents can be caused by a number of things, one of the most common causes is driver fatigue. Truck drivers are on the road for long hours and because many of them are required to meet specific deadlines, they often push themselves to continue to drive with no sleep. This can cause a truck driver to fall asleep at the wheel and have an accident. If you have been involved in a truck accident and feel driver fatigue is to blame, call truck accident lawyer Gerald Furnell.
Who Is To Blame In A Driver Fatigue Case?
If you have been involved in an accident you may be facing a lot of charges, but if your company pushed you to drive without any sleep or threatened the security of your job, they may also be to blame. Don't deal with the stress and frustration of a driving accident case on your own. You shouldn't be the only person held responsible and you deserve justice.
How Can An Attorney Help Me?
Your attorney will fight for your rights and help you prove that driver fatigue was the reason you were involved in an accident. Your attorney will work with you to find the evidence needed to prove your innocence and walk you through the entire process. You never have to worry about being on your own or confused, you attorney will stay by your side and fight for you.
Call A Truck Attorney For Help Today
If you have been involved in a car accident and need to prove that driver fatigue caused the accident, let an experienced personal injury attorney help you get justice. Call Gerald Furnell today at 816-554-3311.
---
Office Contact Information
local: 816-554-3311
Fax: 816-554-3316
Lee's Summit Office Location
108 SE Eastridge St
Lee's Summit, MO 64063
Sedalia Office Location
501 South Ohio suite 200
Sedalia, MO 65301